Edwardian architecture and Caesarstone elegance go great together. The proof is an inspiring kitchen project by Humphrey Munson, which incorporates Caesarstone's 5000 London Grey quartz worktops alongside light-painted cabinetry, Westminster oak, and natural limestone flooring.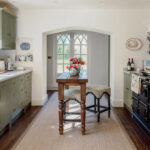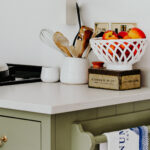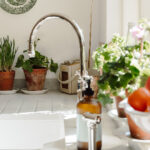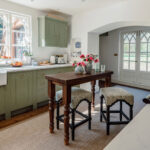 Designer: Louise Roe (@louiseroe); Plain English
When the owners of this Edwardian home decided to design a new kitchen, a choice was made to respect the house's impressive Edwardian architectural heritage. Therefore, Humphrey Munson Creative Director Louisa Eggleston created a concept that brings out the best of the kitchen's warm natural materials.
To execute the vision, the colors were chosen carefully: Brolly Blue for the kitchen island, light paint for the cabinetry, a Westminster oak finish for the accents, and natural limestone for the flooring. Together, this color combination – alongside polished nickel finish for the taps – created a breathtaking space that is a joy to experience.
Alongside visual perfection, the design also stressed functionality. And when speaking of kitchen functionality, worktops play an important role. Humphrey Munson made sure that there was ample worktop space for cooking and for housing the integrated dishwasher.
Natural marble was the owners' preferred choice for the kitchen's worktops, but when they learned that porous marble is not a highly functional work surface and should not be counted on to withstand stains or cracking, they began looking for other alternatives. This is where Caesarstone's London Grey worktops came in to the picture.
With its marble-like appearance, London Grey was the perfect solution for the kitchen's worktops. London Gray offers a refined visual elegance that blends extremely well within the design scheme. With Caesarstone's trademark durability, it also known for its simple maintenance & care qualities.
Once this kitchen was completed, it is safe to say that it is the perfect fit for this classic Edwardian house. With its gentle aura of luxury, it's an impressive space that also provides a coveted sense of comfort and belonging. This warm feeling – which is found in many superbly-designed kitchens – is created by using the right colors and materials. Caesarstone's London Grey worktop is a central ingredient in this harmonious blend.
"Caesarstone's 'London Grey' provided the best of both worlds. The look and design of the worktop itself is reminiscent of marble, but as with all Caesarstone quartz, the durability and low maintenance attributes were extremely appealing."
Louisa Eggleston, Creative Director, Humphrey Munson
The Project's Shining Star
5000

London Grey

Quartz

An eloquent, opaque, light grey traveresed with soft charcoal veins,
expressive of the upscale look-and-feel of marble.
Your project, on center stage.
If you've used our surfaces to design a space you're proud of, and want to display your project in our project gallery, please email all project images, details and credits to: [email protected]
You may also be interested in: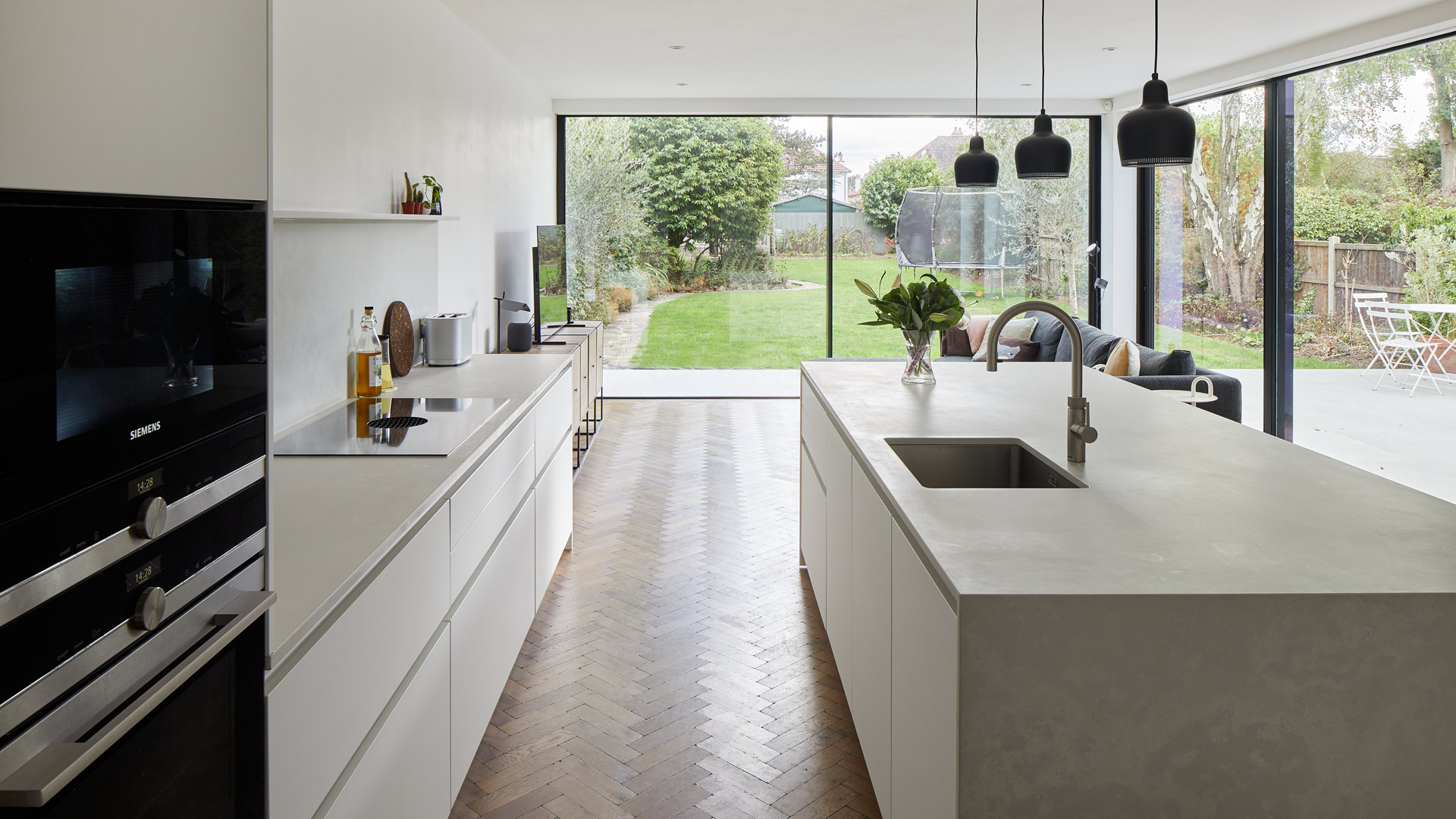 Designer: Piqu, Photographer: Chris Snook Photography