Optimal care & maintenance starts with expert knowledge.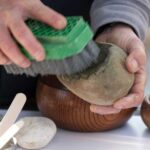 Caesarstone surfaces play a pivotal role in the dynamics of household life. Our easy-to-implement care & maintenance guidelines provide your customers with maximum peace of mind.
Simple Quartz & Mineral Countertop Maintenance
Here's an outline of the common stain categories – and the best ways to handle them.
Cooking Stains
We recommend using a basic kitchen or glass cleaner for cooking stains such as greasy sauces or oil.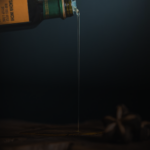 Coffee & Wine Stains
All-purpose cleaners usually do the trick. If not, we recommend soft scrub gel with bleach – and closely following instructions
Scale
Hard water spots can be removed with a bleach-based limescale & grime cleaner or by mixing white vinegar and water.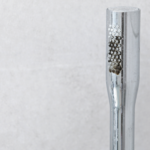 Rust
Rust stains can be removed with a small amount of Bar Keepers Friend® cleaner or oxalic acid on a damp cloth.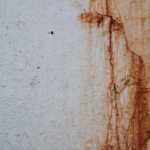 Cosmetics Stains
Eyeliner and lipstick stains – or any oily makeup stain, for that matter – can be removed with a multipurpose cleaner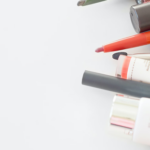 Removing Stains from Caesarstone Countertops
learn more
The Surface Care Essentials
Caesarstone Quartz & Mineral countertop owners benefit from surfaces that are non-porous and highly durable. For long-term satisfaction, implementing the following surface care priorities is strongly recommended.
Prevent Patina
Liquid spills and splashes must be wiped immediately. The surface should always be kept dry.
Dark Surfaces
Patina and stains may be more noticeable. Cream-textured cleaning products are not recommended.
Heat Caution
Hot cookware should always be placed on trivet and hot pads.
Avoiding Scratches
Using a cutting board and clearing away sharp utensils is crucial.
Chemicals
Prolonged exposure may damage the surface. Chemicals with high or low pH levels should be used with caution.
Cleaning Products
It is important to check each cleaning product on an inconspicuous area to ensure it doesn't damage the surface.
Simple Porcelain Countertop Maintenance
These basic yet vital cleaning tips help preserve the exceptional beauty of our porcelain surfaces:
Everyday Cleaning
We recommend using water and a mild detergent or a spray & wipe cleaner – followed by a water rinse and drying with a soft cloth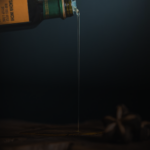 Stubborn Stains
We advise using soapy water or a mild detergent such as dishwashing liquid on a microfiber cloth or non-abrasive scourer, followed by water rinsing and drying.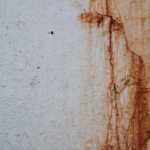 Dried Spills
Dried materials such as food, gum, or nail polish should be carefully scraped off with a putty knife. The surface should then be wiped with a damp cloth
Limescale Removal
To remove limescale, we recommend using trusted antibacterial bleach-based kitchen cleaner sprays.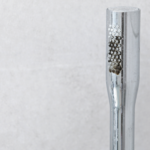 The Countertop Care Essentials
Our porcelain countertops offer countless advantages, including optimal heat and scratch resistance. Yet surface care is important – and the following easy-to-implement guidelines help ensure long-term satisfaction.
No Oil-Based Cleaning or Polishing
Using oil-based materials can leave an oily film and make the surface more sensitive to staining.
Dark Surfaces
Fingerprints, limescale, and other signs of daily life may be more noticeable, requiring more frequent cleaning.
Intact Surface
Its best to avoid hard knocks on exposed areas, particularly on edges.
Avoiding Scratches
Using a cutting board and protecting the surface from sharp objects is recommended
No Hydrofluoric Acid
Using hydrofluoric acid or materials that contain it can damage the surface.
Cleaning Products
It is important to check each cleaning product on an inconspicuous area to ensure it doesn't damage the surface.