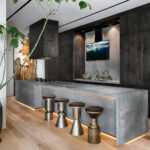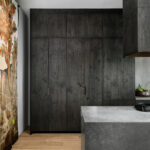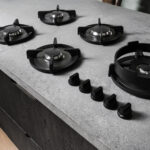 K&B: Cooper Pacific Kitchens
For this Austin penthouse, Cooper Pacific Kitchens designed a fashionable space that invokes social interaction, curiosity, playfulness and imagination. Find out how this unique space – which includes a concealed kitchen with Caesarstone Rugged Concrete countertops – came to life.
The Project's Shining Star
4033

Rugged Concrete

Quartz

Dramatic gradients of robust concrete greys, flushed with white-haze patinas and industrial-inspired imperfections that are accentuated by a deep textured finish.
Your project, on center stage.
If you've used our surfaces to design a space you're proud of, and want to display your project in our project gallery, please email all project images, details and credits to: [email protected]
You may also be interested in: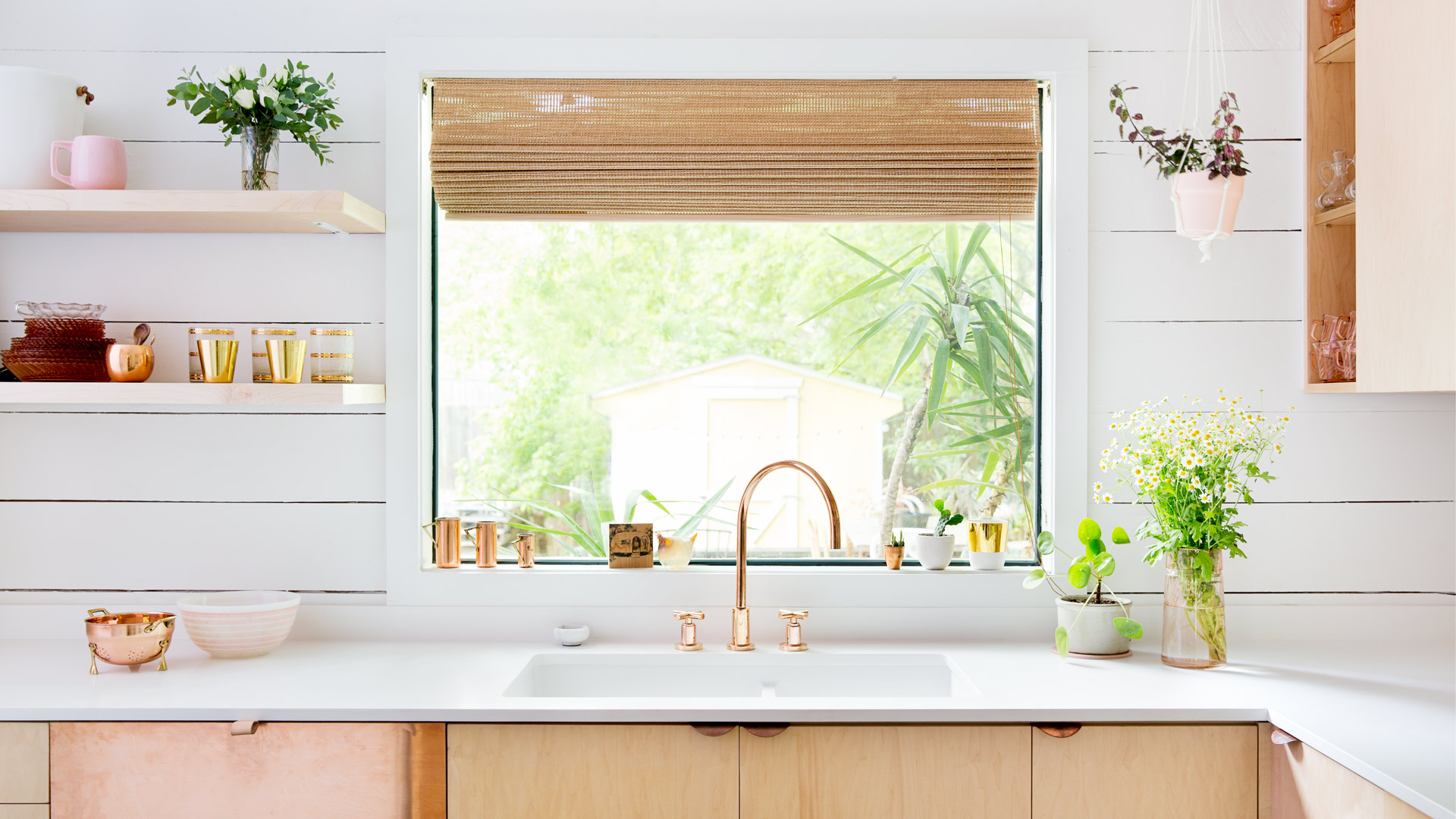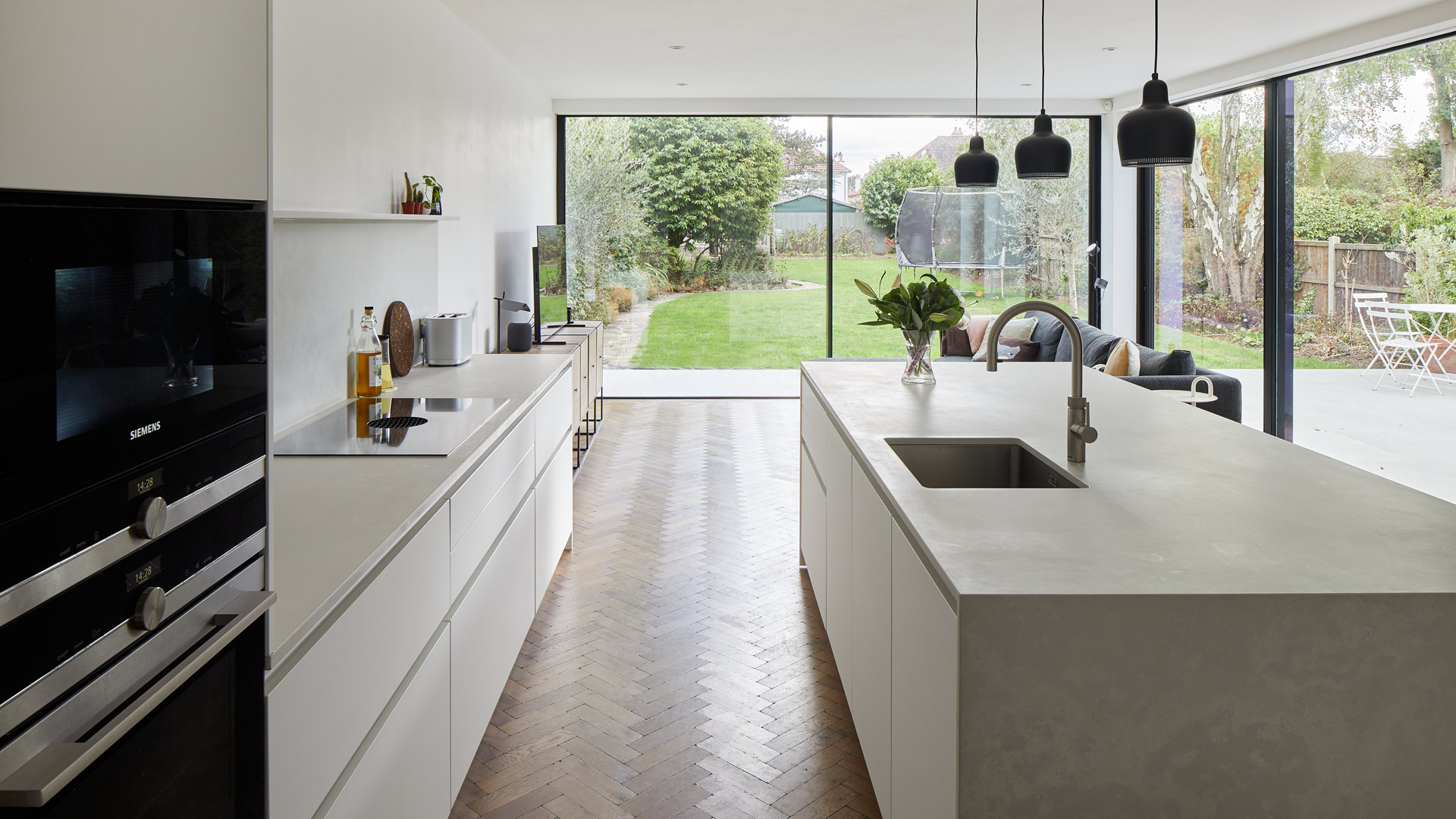 Designer: Piqu, Photographer: Chris Snook Photography
Design Story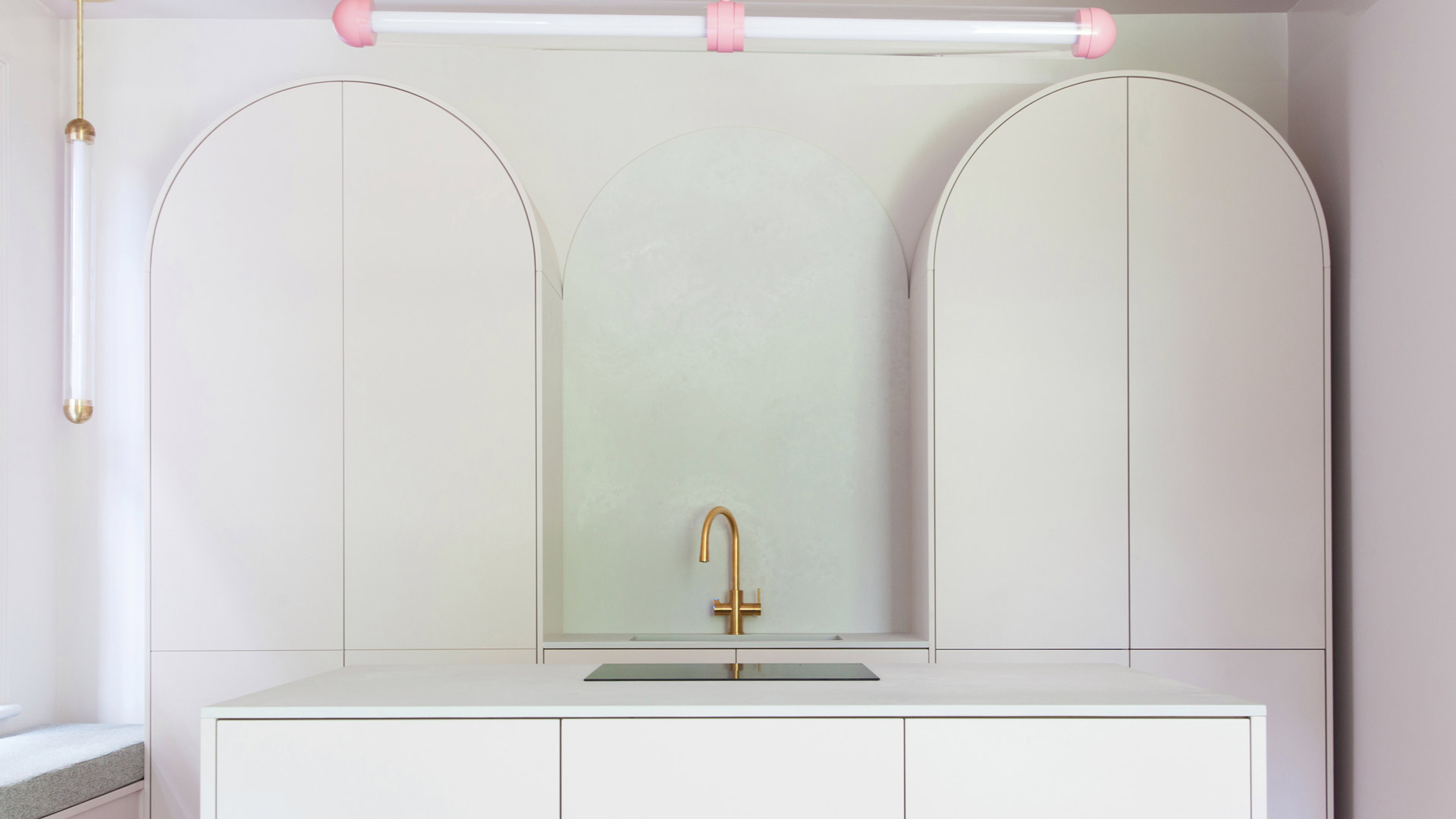 Designer: Studio 2LG; John Lewis of Hungerford, Photographer: Megan Taylor