Award-winning interior designers Jordan Cluroe and Russell Whitehead use their own houses to elevate kitchen design creativity to new heights. Prominently featuring Caesarstone's Cloudburst Concrete worktops, their kitchen is anything but conventional.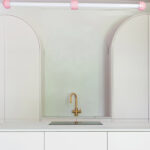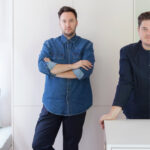 Designer: Studio 2LG; John Lewis of Hungerford, Photographer: Megan Taylor
Award-winning interior designers Jordan Cluroe and Russell Whitehead are well-known for the unique ways in which they use color and shapes in their signature interior design. The duo, who founded 2LG Studio and are also newspaper columnists, purchased a 4-bedroom Victorian house in 2015. After a much-needed structural renovation, Jordan and Russell moved forward with implementing interior work. The new interiors included a kitchen and dining room situated in one large open area on the ground floor, which could also double as a work space.
The kitchen was imagined as a flexible space that would define conventions. Every material was carefully considered and selected, to accommodate a minimal color palette that radiates elegance, complemented by a joyously playful design.
Jordan and Russell first discovered Caesarstone's 4011 Cloudburst Concrete at 2018's Milan Design Week – and it had an immediate and lasting impression. An essential part of Caesarstone's award-winning Metropolitan Collection, 4011 Cloudburst Concrete offers a unique interpretation of poured concrete.
At that time, the duo was at the right moment to select their kitchen's worktops, and the rest is history. 4011 Cloudburst Concrete was used by Jordan and Russell as the kitchen island's worktop and as a tall splashback for the sink area. The idea was to find a worktop that would make a statement while also complementing the kitchen furniture, which was crafted in in partnership with John Lewis of Hungerford. In this respect, 4011 Cloudburst Concrete truly delivers.
The Victorian house kitchen designed by 2LG is a sight to behold. At the center is the kitchen's large island, which wows visitors with its handleless pink doors. The sink area is just as impressive, featuring two cupboards on each side of the sink. Cloudburst Concrete worktops and splashback tie everything together in elegant fashion. There's no doubt – this kitchen stands out in terms of originality and beauty. Just like all of 2LG's designs.
"We first saw this new concrete range from Caesarstone in Milan last year and it won us over immediately with its subtle movement and matt texture. The texture softens the kitchen and is great to look after as it stays looking beautiful."
Jordan Cluroe and Russell Whitehead
The Project's Shining Star
4011

Cloudburst Concrete

Quartz

Soft swells of pure white that veil a clear, creamy base, for an infinitely beautiful surface that echoes the uneven aspects of fresh cement deepened by a textured finish.
Your project, on center stage.
If you've used our surfaces to design a space you're proud of, and want to display your project in our project gallery, please email all project images, details and credits to: [email protected]
You may also be interested in: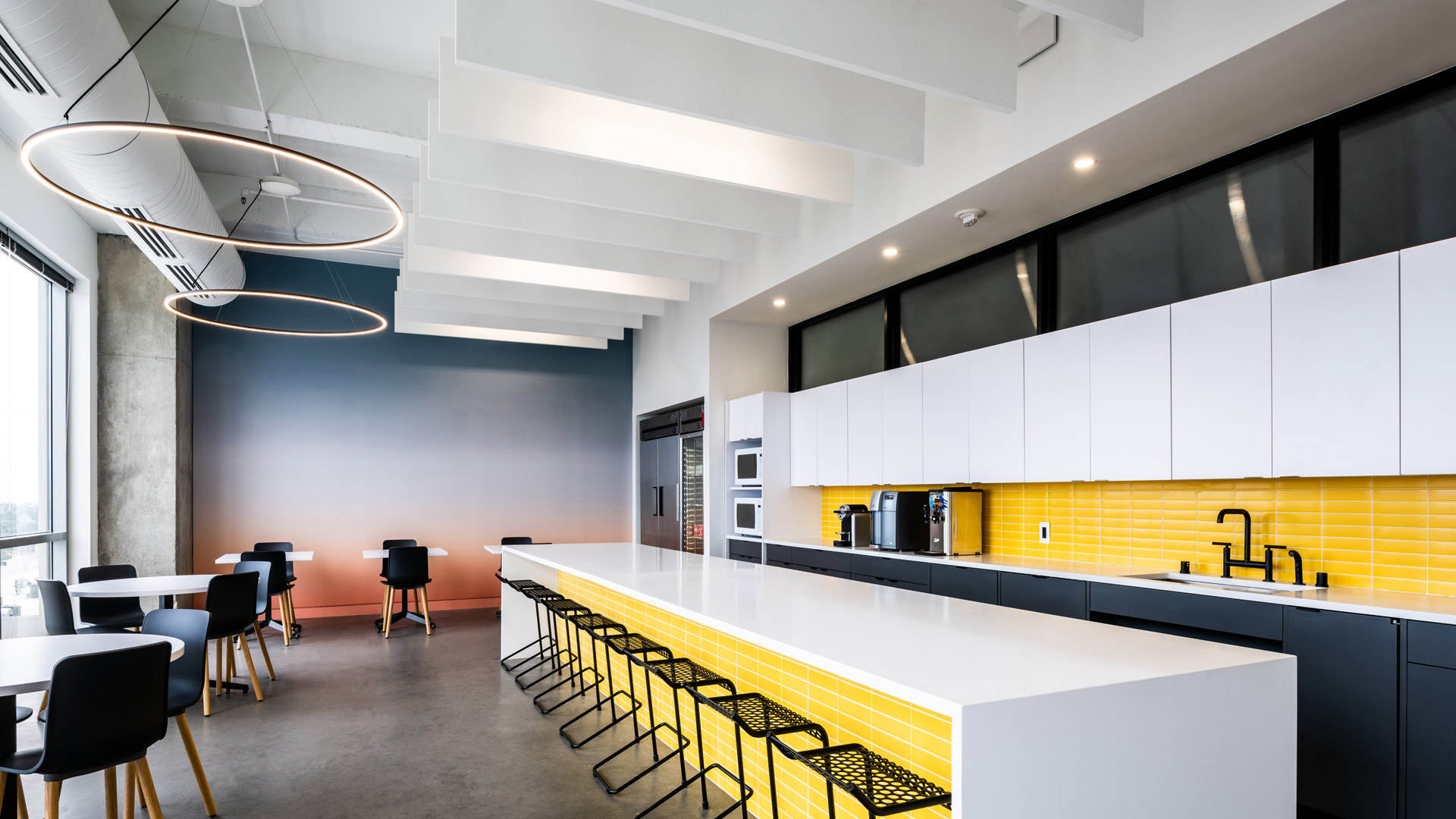 Architect: Official Design Amy Laveno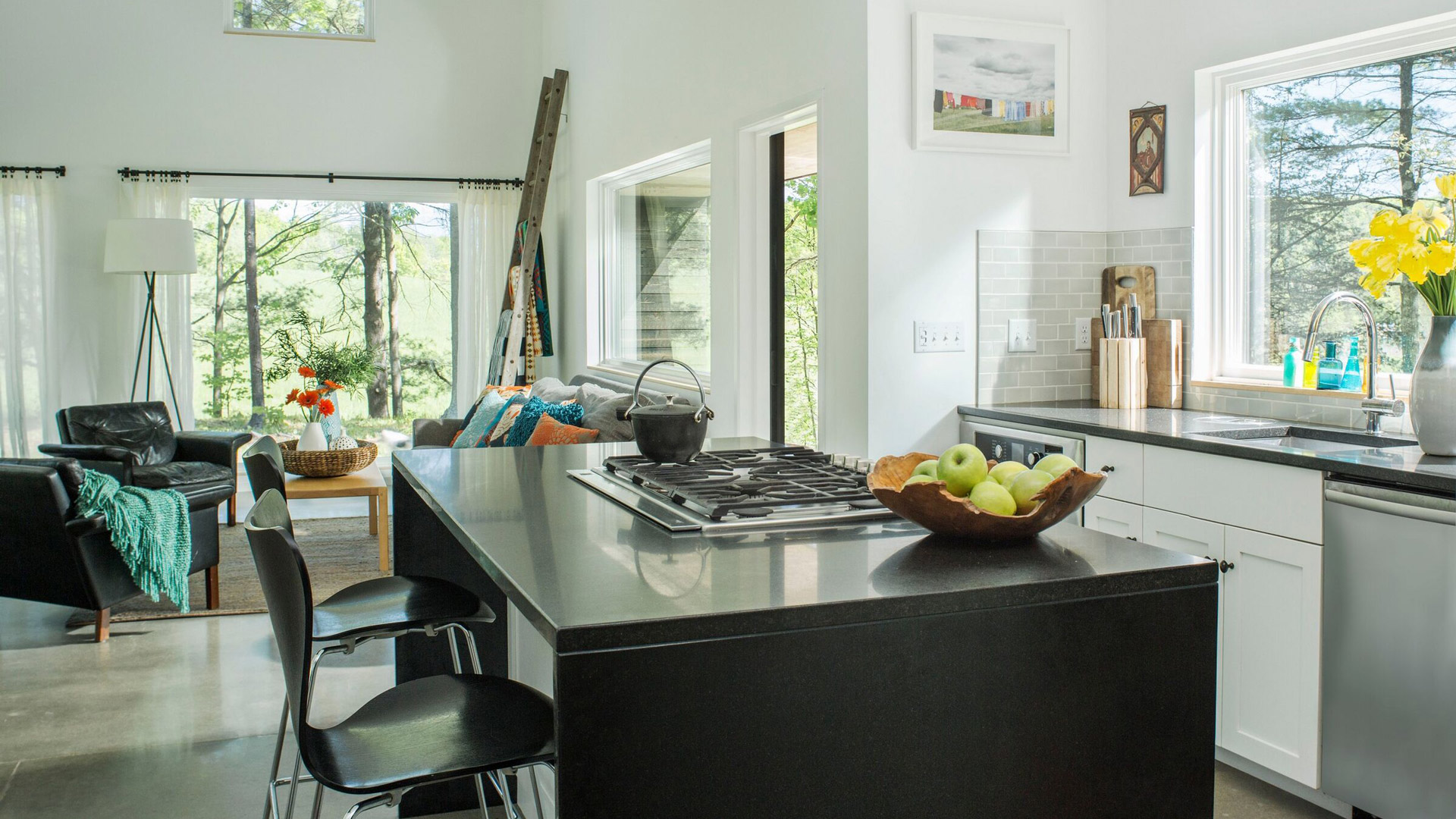 Architect: Elizabeth Herrmann, Designer: Elizabeth Herrmann, Photographer: Westphalen Photography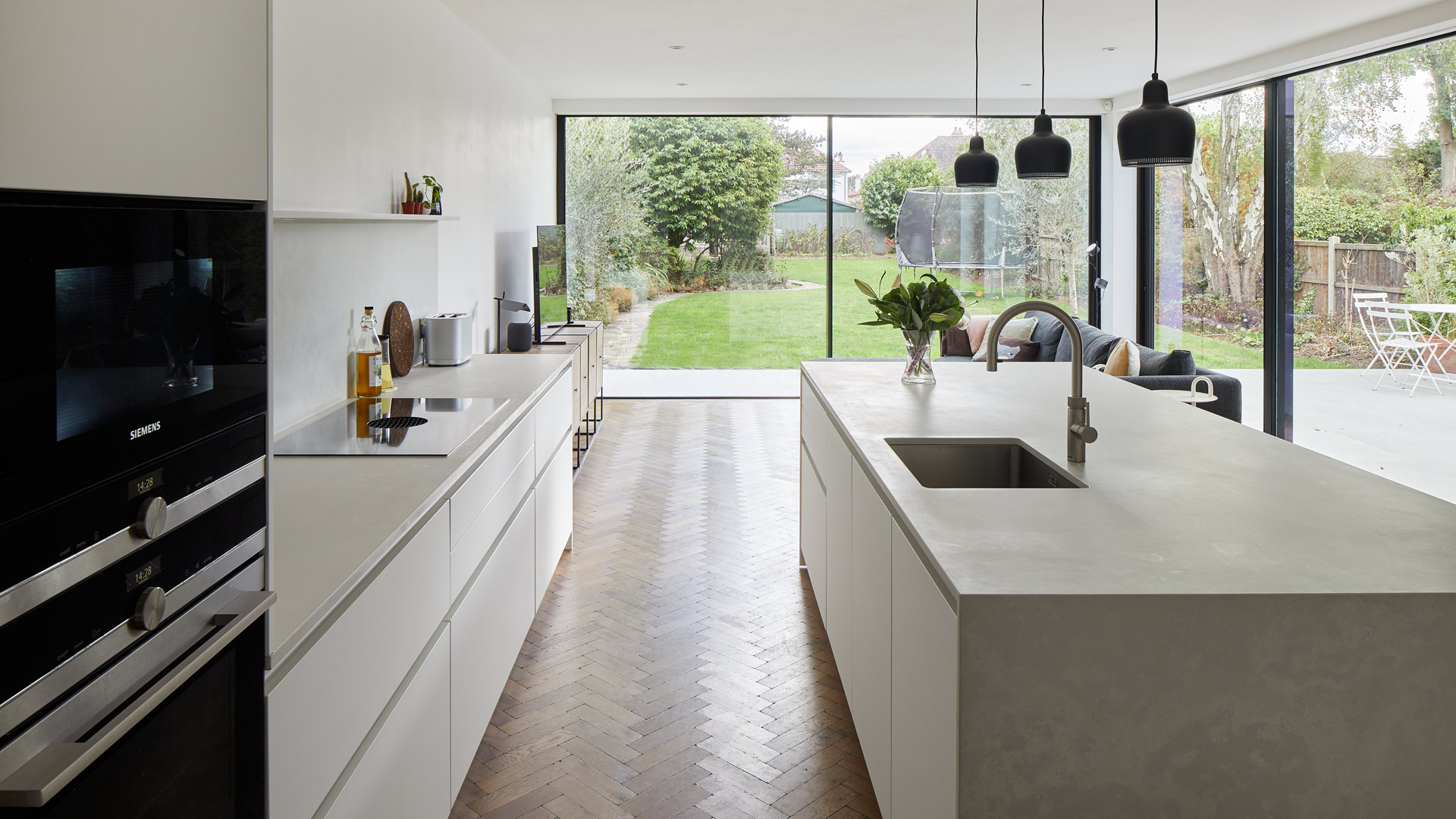 Designer: Piqu, Photographer: Chris Snook Photography